Should you need to change your insurer after creating a case, open the Case tab and under the Insurer section open the Find Insurer icon.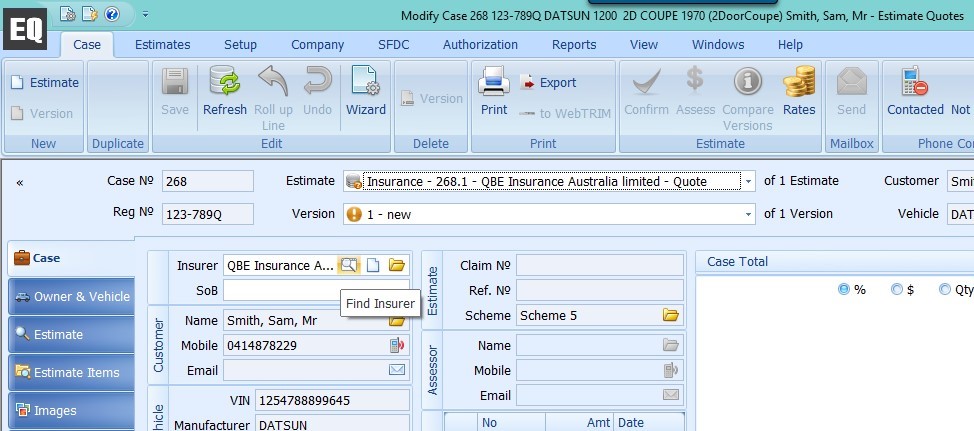 The Entities page will pop up giving you the option of choosing the correct Insurance Company
Choose an Insurer – you can use the filter option by typing in the name of the Insurance Company. Make sure it's highlighted and click on Select.
If you have changed the Insurer this will not automatically change the Scheme. Go to the Estimate Tab and open the Scheme. You will be able to choose a new scheme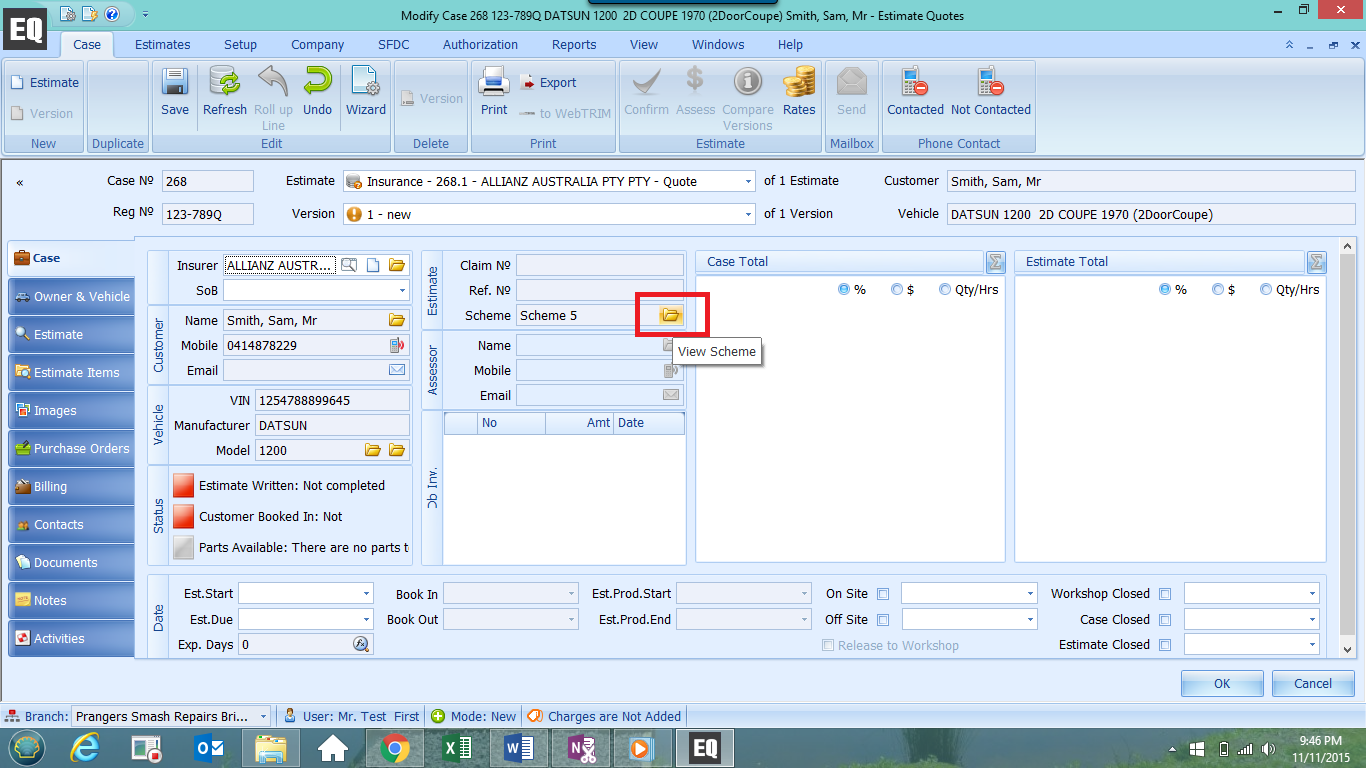 Be careful when doing PNET or ORM quotes, do not change the insurer to something they won't accept. It would be better to start a new quote in this case.