A Quick case generates a Case header only.
It cannot be used to prepare an estimate until it has the required data entered.
Data that is required to prepare an estimate is:
Name or Registration Number
Estimate Type
Scheme
Times Style
Display Vehicle details
Times Style Vehicle where an insurer provides times guidance
When more information is available, it can be entered by running the Wizard from within the Case. Running the Wizard prompts for all the necessary information, while retaining the previously entered data.
To create a Case using the Quick method, select Quick from the ribbon menu.
Once the Case is created, enter as much information as is available and press Save.
After creating the header, either Name OR Registration Number must be entered to Save the Case.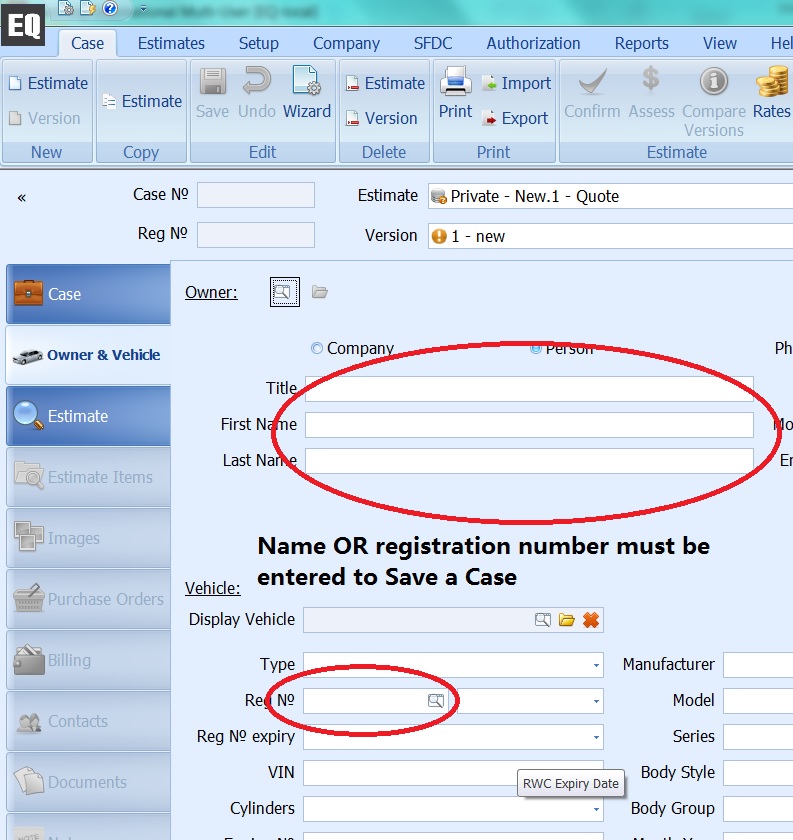 When all the information is available and needs to be entered, select Wizard from the ribbon menu.
This will step through all the screens, prompting for the required information (see Wizard for help on running the Wizard)